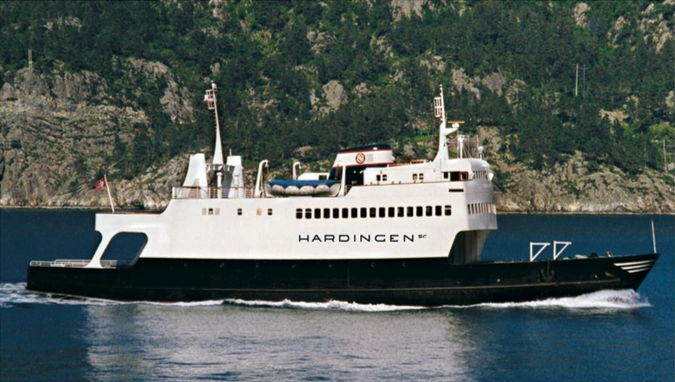 May 31st – June 3rd 2017 we will be roaming and raiding the western Norwegian fjords with the vintage ferry M/F Hardingen, performing the comissioned work "Hardingtokt" live in the fjords.
"Hardingtokt" is a work that uses the ferry itself as instrument, performer, stage and transport. The work incorporates and expresses traditional western Norwegian music genres like black metal, electronica, hiphop,  contemporary music and traditional folk music.
The raid starts in Ulvik, innermost in the Hardangerfjord, and ends in Byfjorden, Bergen on Saturday June 3rd. Details for tickets, exact timing for ferry route, performances and concerts, TBA.
The work is comissioned by Hardanger Åtgaum and funded by FFUK.