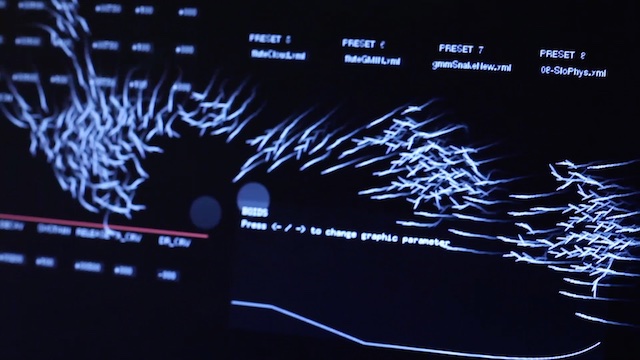 Wednesday March 18th I present the music, concept and custom developed swarm simulator software behind The Bow Corpse (BIT20 Ensemble / Nattjazz 2015) at Samklangfunnet, an evening that explores the fusion between technology and music:
The technological evolution of the twentieth century has had an enormous impact on what it means to be a performing musician. Musicians from The Grieg Academy, The Bergen Philharmonic Orchestra and The BIT20 Ensemble will explore some of the possibilities modern technology has provided musicians of our time.
This evening I will give an introduction to, insight into and part performance of the commissioned piece Bow Corpse, performed by BIT20 Ensemble, using swarm simulators to investigate the musical and sonic possibilities of big data and social media. This is the third "public beta" of the work before the full premiere at Nattjazz June 1st.
Samklangsamfunnet: Music and technology
Teglverket, Det Akademiske Kvarter, Bergen, Norway
Wednesday March 18th, 20:00