On Friday April 24th, we're performing a new version of Portal, by Nuria Guiu Sagarra, at Hiroshima in Barcelona.
A portal is a doorway to different realities, but also to different versions of ourselves. The piece revolves around the challenges of living multiple selves. In the digital world, we exist as multiple social profiles.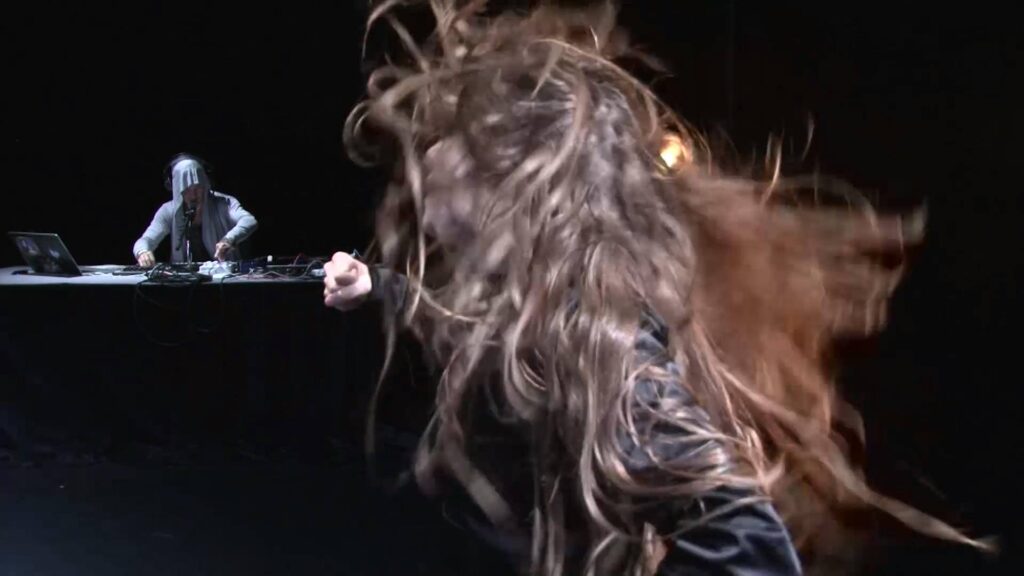 The piece premiered at Octoberdance / BIT Teatergarasjen 2014. This week now, we work at the brand new Hiroshima theatre, editing the piece to new ideas and the space of a new theatre. Music, sound and video is performed live together with Nuria on stage.
Portal, by Nuria Guiu Sagarra
Music, sound, video by GMM
Light design by Jordi Baldo
Friday April 24th, 20:30 CET
Hiroshima, Carrer de Vila i Vilà, 67, Barcelona, Spain
Facebook Event