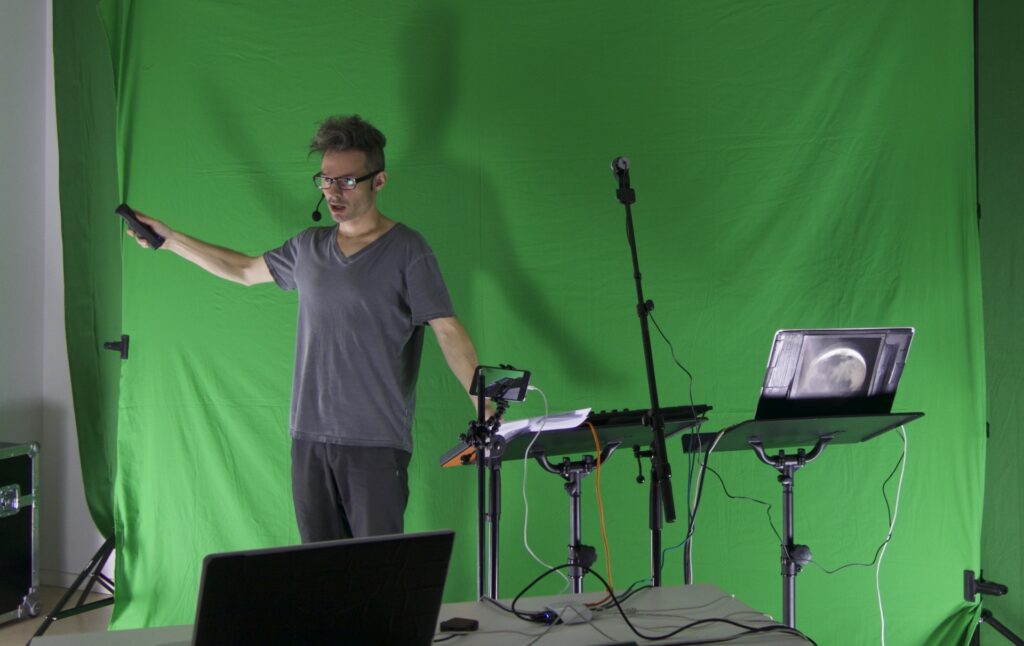 Friday Dec 11th I perform the first public prototype of my upcoming performance "There Is No Here, Here", creating and performing music videos live on stage.
The performance is part of the 15th year anniversary party for BEK (Bergen Center For Electronic Arts), at Landmark Bergen. Doors open 19:00.
The evening will be crammed with exceptionally fantastic music, sound, video, text, installation and performance art. Free entrance, snacks, bubbly geeks and quirky glimpses of somewhere very far else.