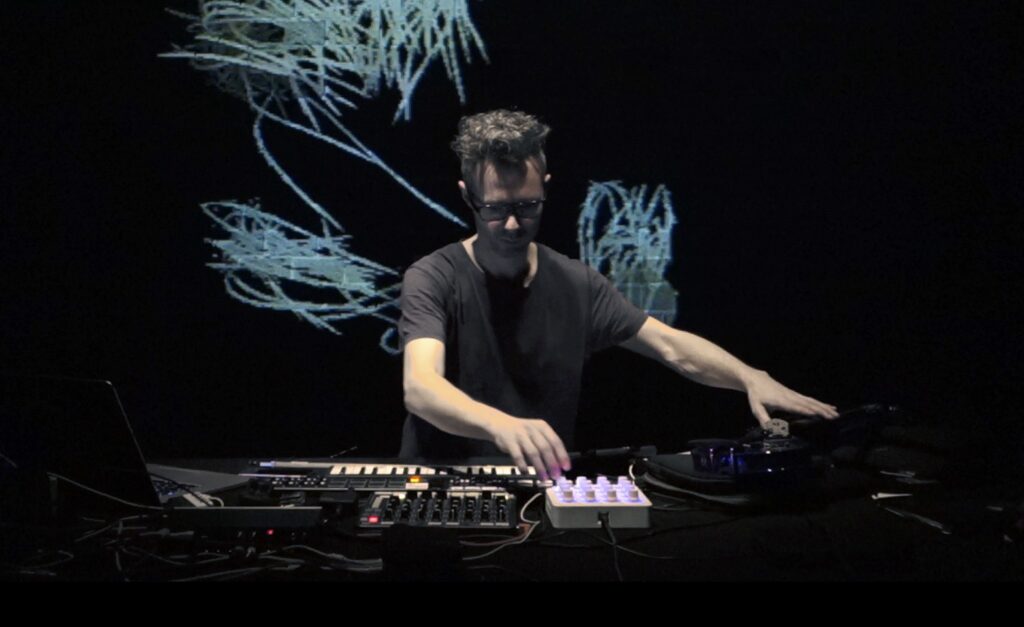 January 9th 2016, the swarms and your darkest correspondent are performing a new version of The Bow Corpse at Temps d'Images, european festival for dance, visual and new media arts at Tanzhaus NRW, Dusseldorf.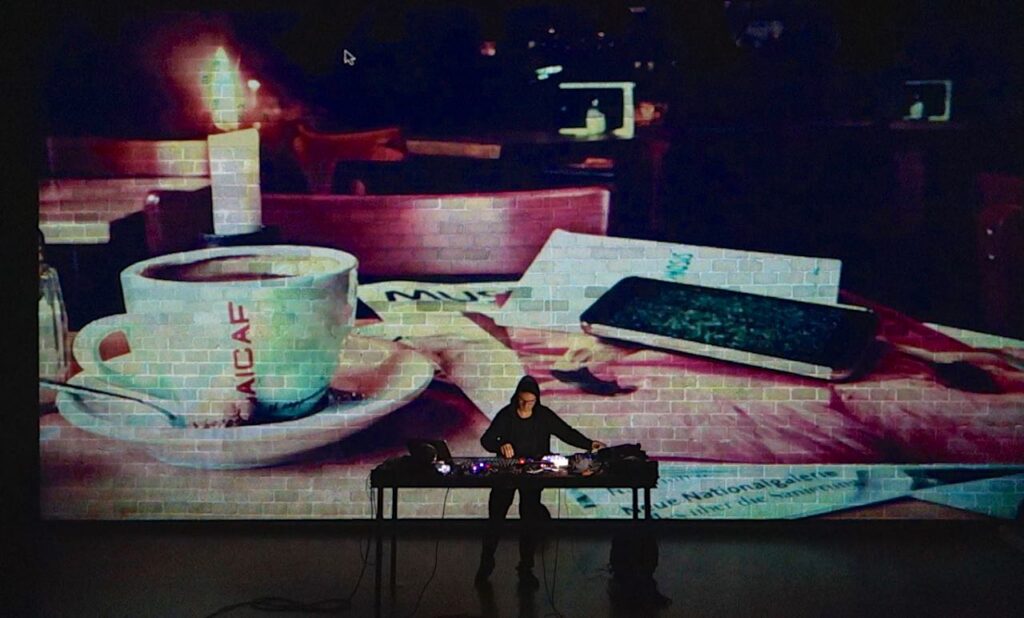 The Bow Corpse is a futuristic musical performance, using digital clones and realtime swarm simulators to animate thousands of microscopic trash sounds from orchestral instruments and mobile devices. The piece takes a visually and sonic dystopic viewpoint of our contemporary challenges of big data, privacy and social media.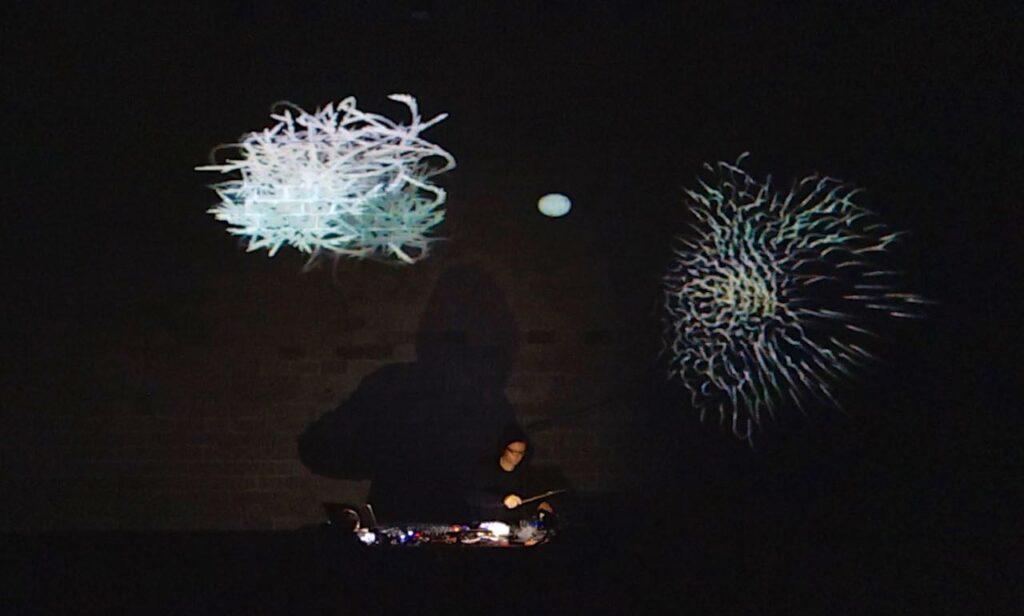 This new performance is a continued development of the previous orchestra version, comissioned and performed by BIT20 Ensemble in summer of 2015.
I have reworked parts of the music to focus more on the swarms, make more room for the microscopic sounds and patterns. It also now hasa full visual narrative, the previous orchestra version was lacking an important part in the realtime visuals. I did not have capacity to produce them until now.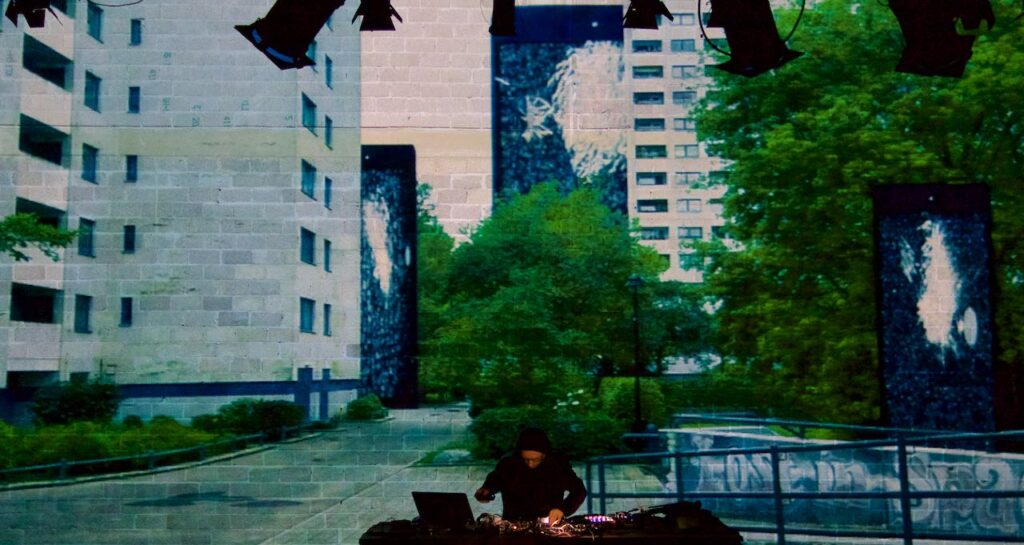 The current version uses realtime visual effects to create a dystopian reality directly from contemporary everyday situations. The custom developed swarm software acts both as a realtime musical tool, and as source for visuals. The digital orchestra clones participate through realtime HD video motion graphics.