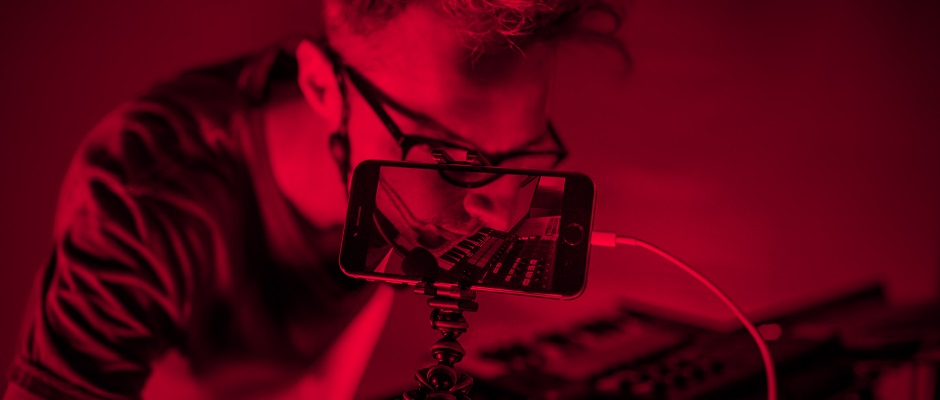 March 25 and 26 I will perform the newest version of "There Is No Here, Here", a realtime music-video performance, at Sala Hiroshima in Barcelona, Spain.
"An electronic musician, a lonely hacker, performs songs live on stage. We see him there, but we also see him better on the huge cinema screen. Multiple cameras cover him intimately. The screened reality around him is constantly changing, edited and manipulated in realtime, creating an endless music video reality, a never-ending epic selfie…"
"There Is No Here, Here" is currently under development with continous artist residencies and public showings. Previous performances where at Landmark, Bergen (NO) and at Tanzhaus NRW, Dusseldorf (DE), with upcoming showings at Oktoberdans, Bergen (NO) 2016 and full European tour spring/summer 2017.