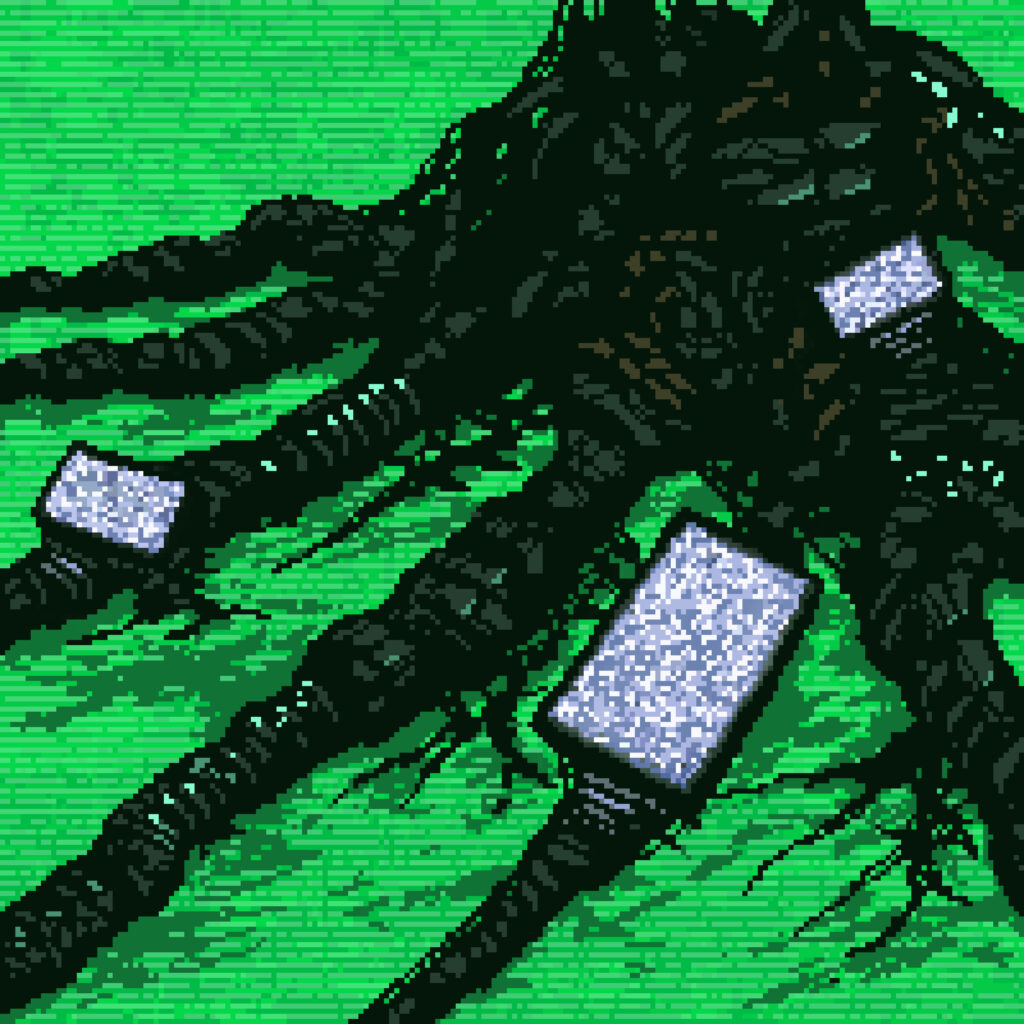 The future is falling apart and Ugress delivers an EDM-dystopian score to accompany it. The first single "There Is No Here, Here" from the next album "The Wrong Future" is out now, in Spotify, Soundcloud, Apple Music, Youtube, Play, Prime. Featuring The Internet, a huge crowd-sourced choir with thousands of voices, the track is of course also available as a free download.
There is a feature in the blog that documents how the track was created, with video, audio and music examples.
The artwork for the single and album is done by Stephan Hövelbrinks, developer of upcoming epic videogame Death Trash.