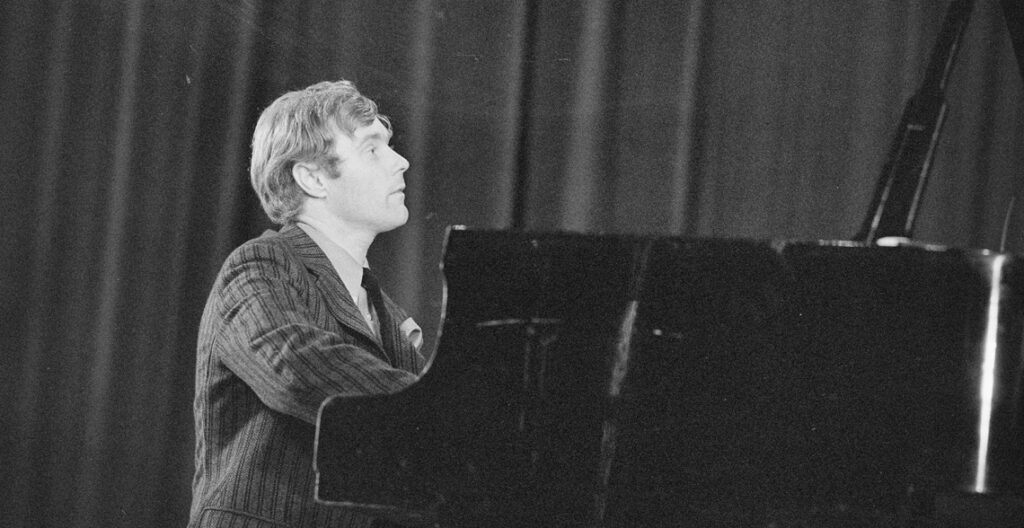 For Polish Film Days 2019 I'm comissioned to create an audiovisual concert work exploring the music of legendary Polish film composer Krzysztof Komeda. The work will be performed live in Fredrikstad cinema on October 19th, as part of the festival programme. Tickets and detailed programme should be available shortly.
Komeda is best known for his work in film scores, of the most famous maybe being The Fearless Vampire Killers (1967), and Rosemary's Baby (1968). The theme to Rosemary's Baby has been covered by endless other artists. However, Komeda had also a strong career as a jazz composer and performer, his album Astigmatic (1965) is widely regarded as one of the most important European jazz albums.
For me, the music of Krzysztof Komeda has a very special and seductive melancholy expression, which fits incredibly well in the fictional universe of film and fantasy. It is playful, but with an adult, nostalgic undertone. Both the music and the audience KNOWS that it's not real, but we all pretend. It is this "experienced" magic, the musical quest for something on the edge of the imagination in Komeda's music that I want to explore and highlight. Based on Komeda, I want to create a musical and visual work to be experienced in a cinema hall, which both preserves and communicates Komeda's landscapes, atmospheres and moods, and is both recognizable and innovative to the audience.