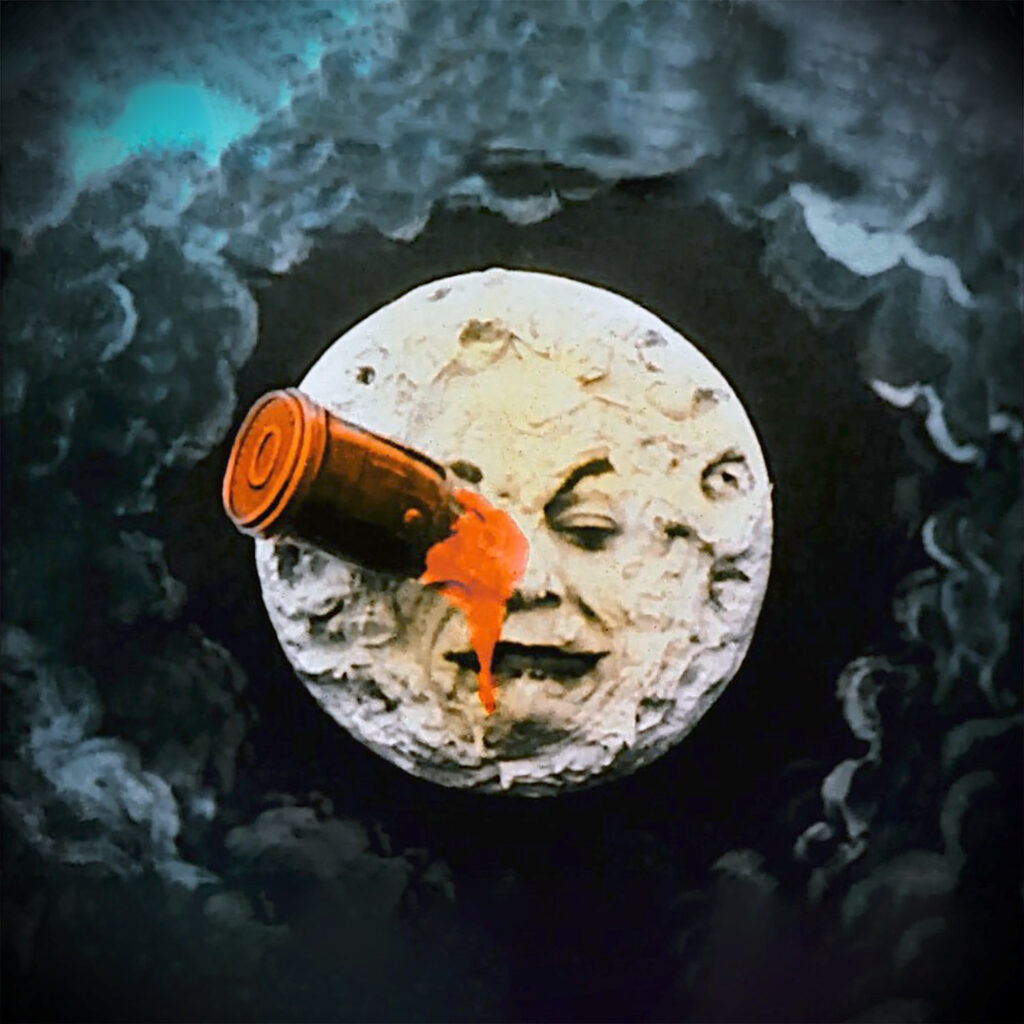 My score to silent classic A Trip To The Moon is out now. You can listen to the full album on Spotify, Soundcloud, Bandcamp, Youtube and Apple Music.
You can also watch the full film live performance with the music on Youtube.
This is now my seventh "live" silent movie score. This was originally made as an exclusive live performance for my Patreon members earlier this year. Over a period of six months in the winter of 2021, we discussed on my Patreon potential candidates for a silent film project, voted on them, and finally landed on A Trip To The Moon. Then I created the music over a series of sessions, doing "live" making-of reports and discussing the process in realtime with Patreon members. In July we then had a final concert performance, and the members got the full score they helped shape through their comments and observations.
If you're interested in new music to silent films, check out my previous works: I did a trilogi of "fantastical women" with Aelita, Häxan and The Passion of Joan of Arc. I've also gathered a super-band to score the Norwegian epic classic Brudeferden i Hardanger, and have done smaller comedies for kids.