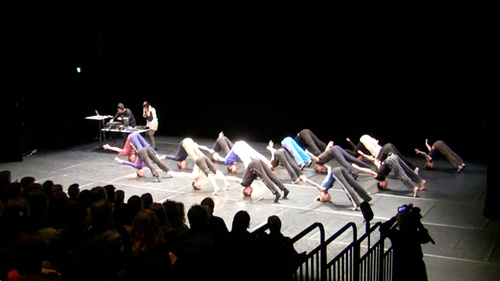 Den Norske Opera / Nasjonalballetten / Ballettlaboratoriet, 2010
What is the real sound of dance? Working with Henriette Slorer, Bodil Lunde Rortveit and dancers from the Norwegian National Ballett, created a performance where all sounds in the musical arrangment were samples from the dancers. The performance was developed during an intensive two-week production phase at Operaen.
The project is documented with a making-of report explaining how the sounds was made and used, and several production reports in my blog.