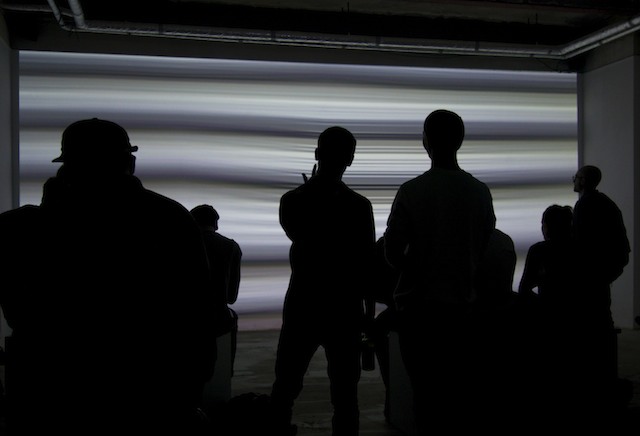 Notes from Unrender2 at Lehrter Siebzehn, a huge open project space, at the top floor of empty apartment building.
It was a packed, wonderful summer night high above Berlin. The space was filled with electric glitch sounds, distant beats and murmur of crowds. The static noise wall installation by Rainer Kohlberger was mesmerizingly fantastic. I stayed in front of it for a long while, hypnotized by the subtle and fleeting patterns appearing.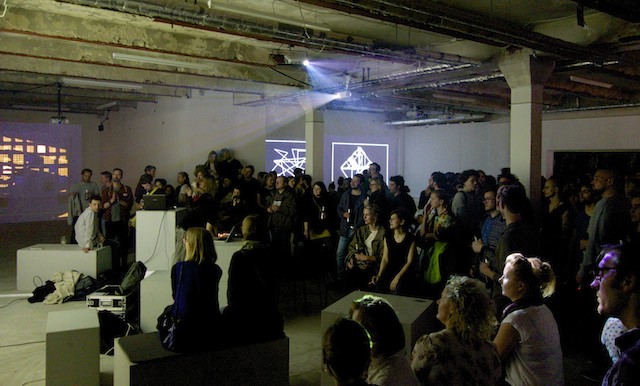 Also enjoyed a bunch of other visual installations and music performances, but there was no paper program or info that I could take named notes from. I much approved of the unicorn VJ.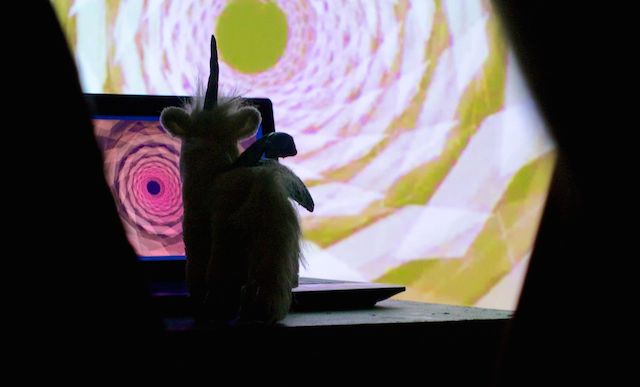 I like taking photos of other people taking photos. I'm not the only one – as I was making this photo, another guy behind me took a photo of me taking a photo of someone else taking a photo.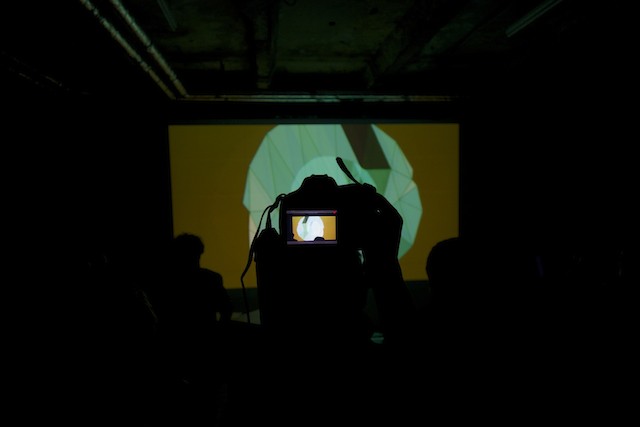 Late night recursive pixel glitch noise success.