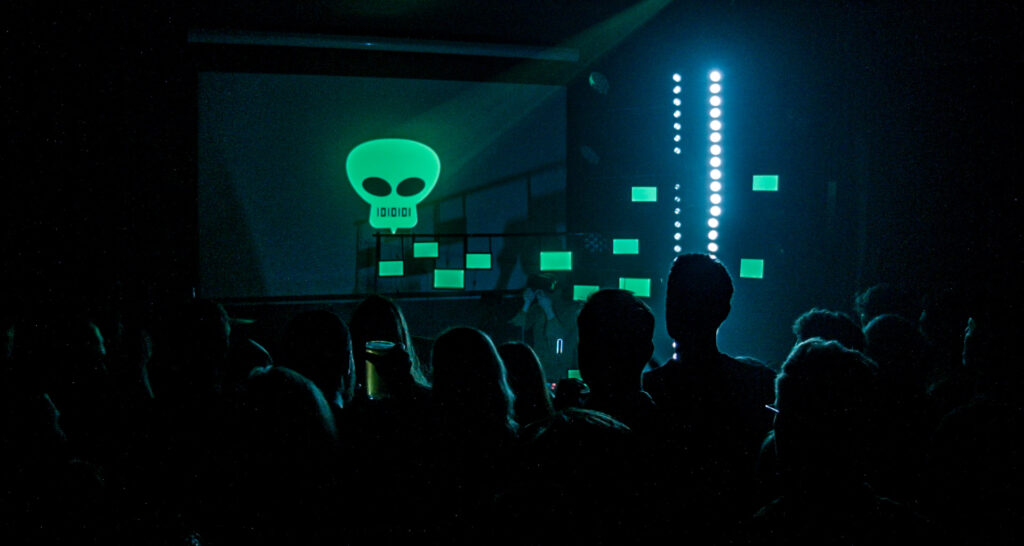 Dear Stockholm and Helsinki friends, could you suggest me possible venues for Ugress to perform in 2020?
We're looking for small to mid-sized venues, cinemas, art spaces or bars with something stage-ish. Doesn't have to be fancy, just needs a proper sound system, a projector and a wall, some lights are neat but no must. Alternative, weird and indie places are always a great fit. See ugress.com/live for photos of recent typical venues.
Practical info for the industry minded; based on listener geo stats and experience from other cities, I think we will draw between 50 and 100 ourselves for a start in these cities. We can flat out rent the venue or do a split, either goes, but would be really neat if the venue assists pre-sales and ticketing.
I'd be super happy for suggestions, please email me at gisle at ugress com
Thanks everyone, hope to see you there later this year. Oh and the Norwegian and German dates for 2020 already set, will be announced in a few weeks