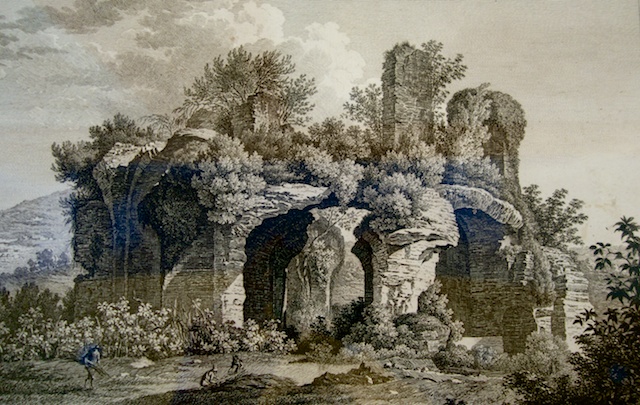 Long workday. Got up around 7, except for a museum trip in the afternoon, I have been working on the laptop all day. would like to continue but have to stop now, we're having a social evening on the rooftop terrace now, all the artists.
Spent the morning sketching out two more themes for characters, I'll let them rest before revisiting tomorrow.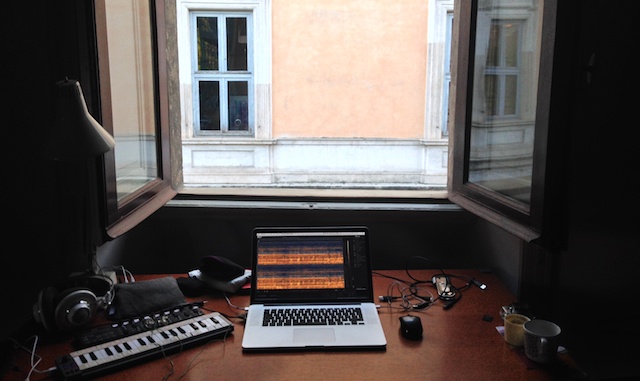 One desk has become the digital suite, sound, video, music, compositing and editing. I'm working a lot on headphones due to a noisy street outside the window. I enjoy working on headphones but it gets fatiguing quicker than speakers, so it reduces the amount of time I can spend on detailed sound editing pr day.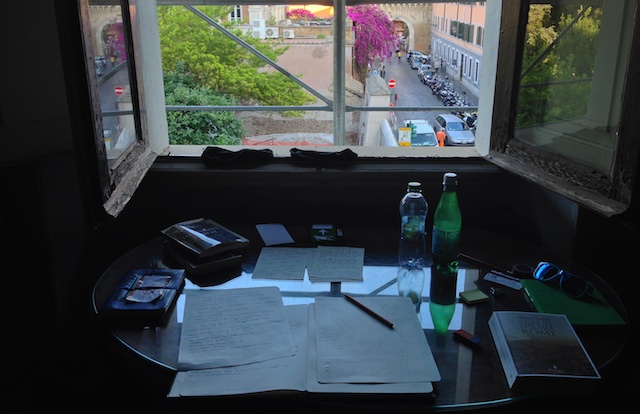 Then some  graphic sketching on paper on the other desk, which has become the analogue suite; books, papers, pencils.
Then back to work cleaning up recordings from last few days. I've found an intriguing sound, quite by accident, there's a special feature with all the public drinking fountains. It's not happening with all of them but whenever I see one I investigate and record. I need more fountains to make it sound as well as I want but in a few days should become a wonderful instrument and prepare a demonstration.
Spent some hours online planning the week, need to get out of Rome for some days to locate quiet and deserted ruins. Tour management. I also found a museum (a real life version of Tumblr) not far from the house, Museo Di Roma, who currently has a temporary exhibition German Painters in Rome in the 18th and 19th century. These guys were really into ruins and abandoned places too, so I thought hey that's a good research opportunity, they already did the legwork, I'll just go there and grab the etching GPS coordinates.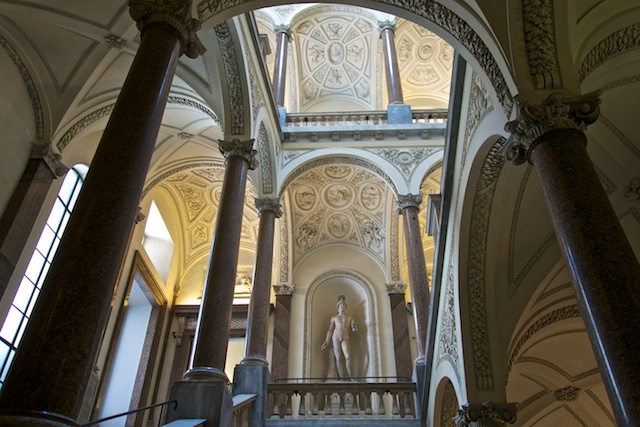 For my afternoon escape I walked up to the museum, it's a very beautiful place. Did some more water fountain recordings on the way. The museum was almost empty, perfect. I spent quite some time in the superb staircase, shooting a bunch of videos of photos for some layering ideas. Tons of massive paintings. Wonderful place.
The German Painters exhibition didn't fail to inspire; lots of mysterious, atmospheric works and even better, lots of indications for where to go looking for ruins. Most works came with explanations of where and what, super top.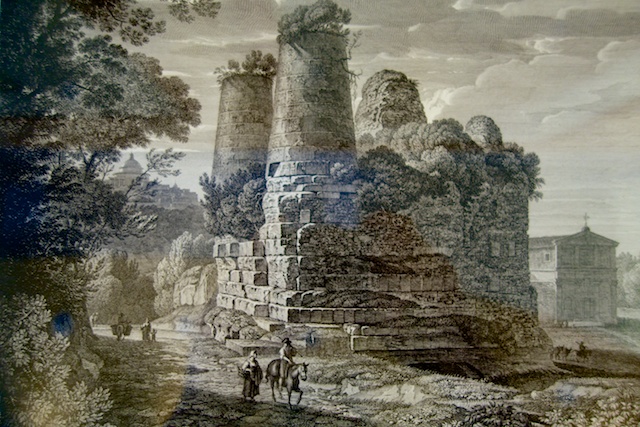 Got back, continued working on editing recordings. Now social time.
Oh since I finished yesterday's post with a picture of balloons, here's a picture of balloons today.