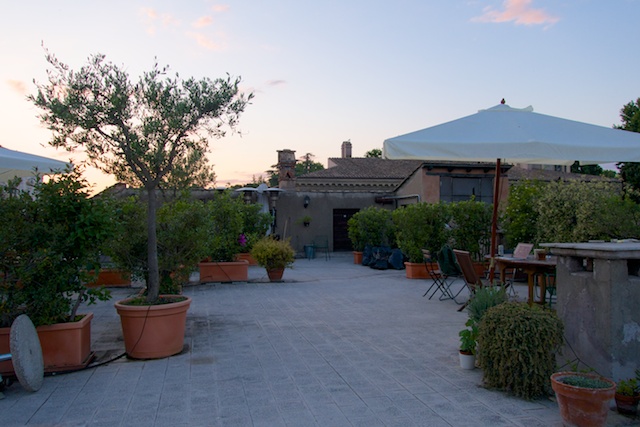 Two days to performance. Just working constantly.
We made the decision to do the performance on the large roof terrace. It's beautiful up there, and I think we can project directly on the wall at the back. I might have to boost some of the visuals a bit harder than usual but would rather use the texture and blend in than put up some ugly plastic mechanical device for correct levels.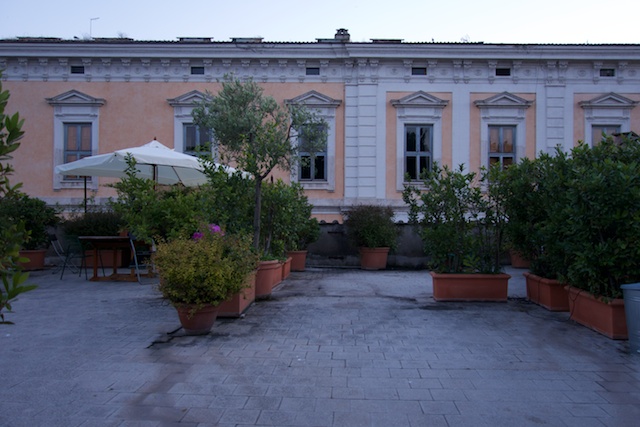 It's a wonderful place, especially in the evenings, airy and green, with lots of trees, bushes, nooks and corners providing shades and shapes. Also vampires likes roofs and places to hide.
I just realized this is my second performance in Italy, and the first one was also on a roof terrace, in Firenze. I approve of this tradition.