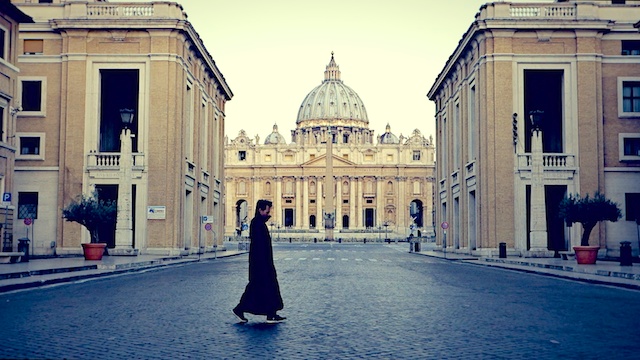 Day 21 of the residency. Three days until performance. In heavy production mode, no time for fooling around anymore. WRK.
Except, currently at my favorite local bar, 8 millimetri, to write this report. A fresh breath of darkness, cold beer on tap, owls, correctly clumsy skull decorations, Tim Burtonuesque tree grafittis, film screenings (Kubrick's Shining) on a wall and loud 80-ies indie music. Or MUSE right now actually, why did I think that was 80ies. Also, owls. Did I mention owls? They're not what they seem.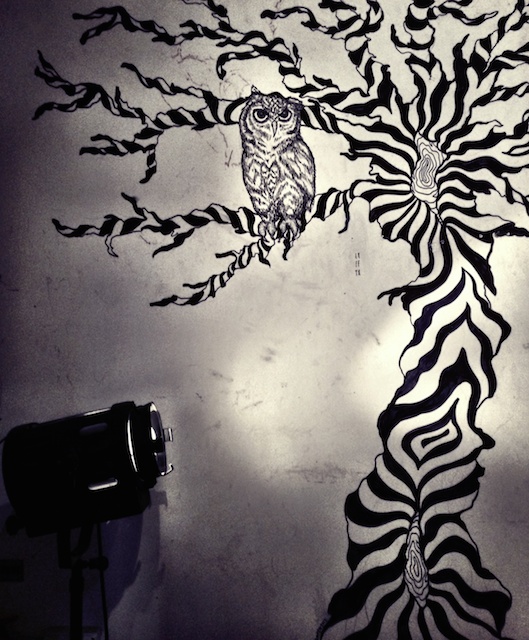 I have a plan for what to do, and I'm doing it, only problem, as usual, amount of time is not correlating with amount of work. I think some parts will run kind of beta and some parts kind of umm.. alpha. Lets call it improvisation. But that could work, I have some really neat instruments, just toying with them sounds great. And visuals is coming along greatly, very happy with the shoots this dawn.
Rome is really hard to catch without people or those endless CARS, and today managed to get some money shots.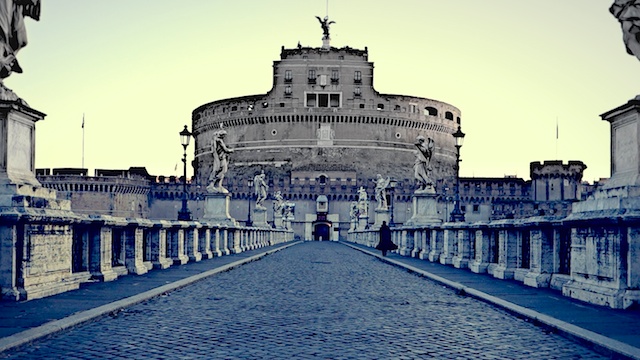 And of course, being up at sunrise in general is wonderful, once I actually get out of bed and out of coma. I get to see some quiet wonders.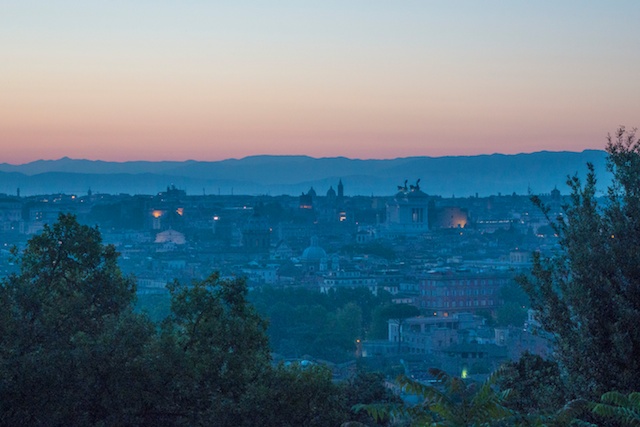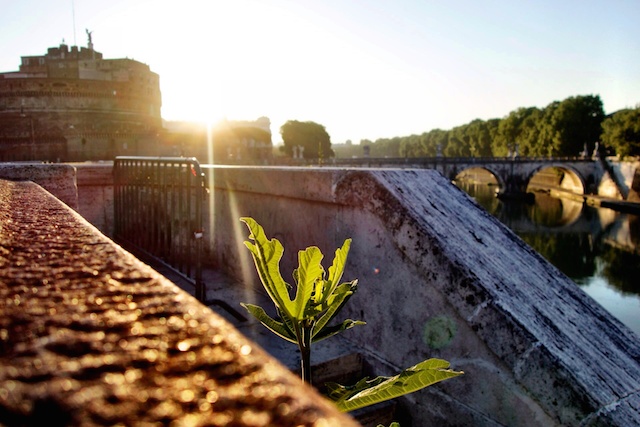 Also passed a broken door buzzer, making this shabby ring-modulated tone, sampled that. And sampled the pavement outside the house, there are some broken stones that makes this hollow ghostly-stony tone. Sounds wonderful played back very slowly. Don't have time to build multimedia reports now, have to concentrate on production, they'll be in the final work on Tuesday. And oh, got a good cannon take today. And a great run along the river in the afternoon.
Other than that, and this cinematic beer with the owls, it's hermit laptop life.