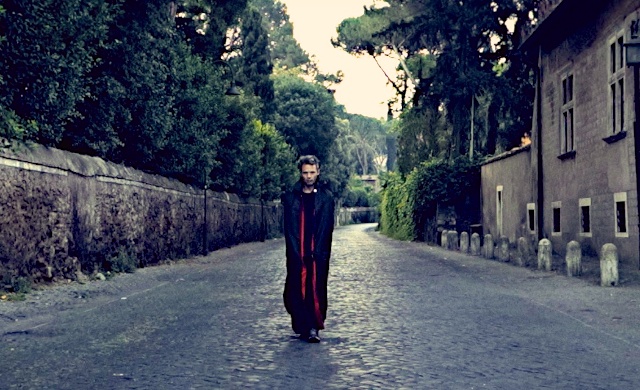 Got up at 4 again this morning, headed half-asleep for the Appian way, the ancient Roman road. Wanted to shoot some empty old streets and ruins in the twilight, with Draculus roaming spookily around. I have this idea of him appearing ghostly, randomly in a spooky, abandoned Rome.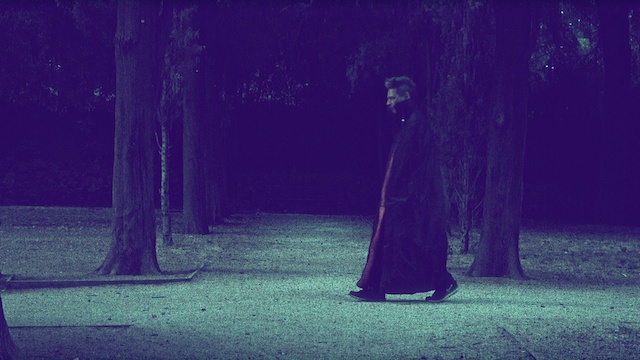 So today, shots from the periphery. This was harder than I thought – arriving to the area just before 5, there was already traffic; cars, busses, joggers, dog-walkers, bikers, hikers with nordic poles… Hikers with nordic poles? They are EVERYWHERE and now also EVERY TIME. Anyway I got a bunch of OK shots, but almost every second shot I tried was interrupted or impossible to grab due to humans doing human things, like, hiking with nordic poles at 5 in the morning. Who on earth does things like that. I'm filming selfies as a vampire here, do you mind.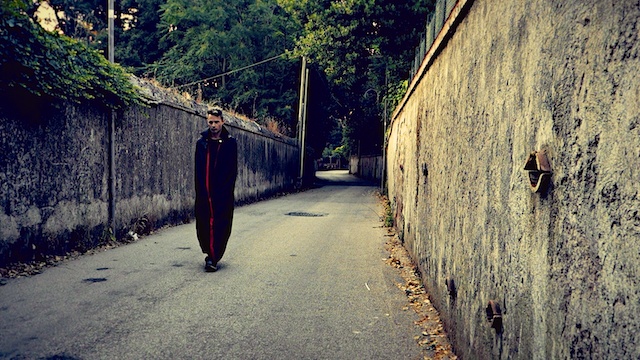 At one point, as I was filming myself walking around in vampire costume an expensive car drives up, a nicely dressed young couple inside asks me for directions to some party. WHO in their right mind drives up to a VAMPIRE to ask for directions at 05:15? This city is so strange.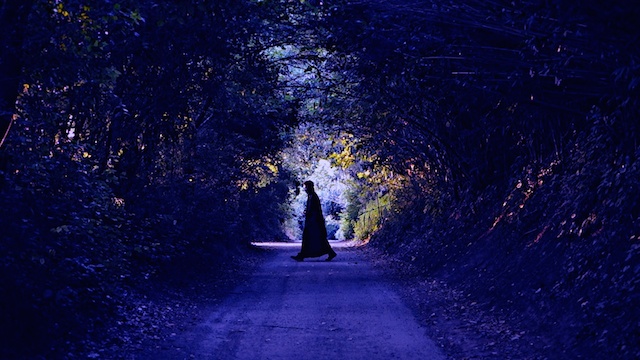 After the sun got up, I had to stop shooting, I just have a simple DSLR which makes it really hard to get nice spooky vampire images in sunlight. Also, he burns up. And batteries go flat. But the area was irresistibly beautiful, so I just kept walking around exploring the wilderness. The fields looked golden in the early sun. I found more great locations, maybe will head back later, with some traps for those nordic poles.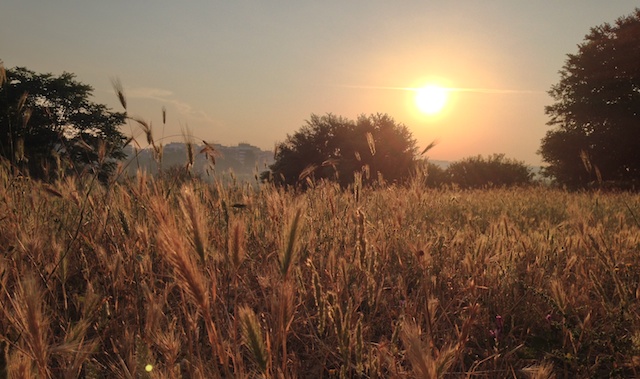 Then headed for the nearest metro station according to Google maps, which took me through another wilderness, suburban Rome. Endless streets of modern apartment blocks. Intriguing. Scary. Out of battery. Got some nice sounds and textures, and finally a nice cup of 07:00 coffee.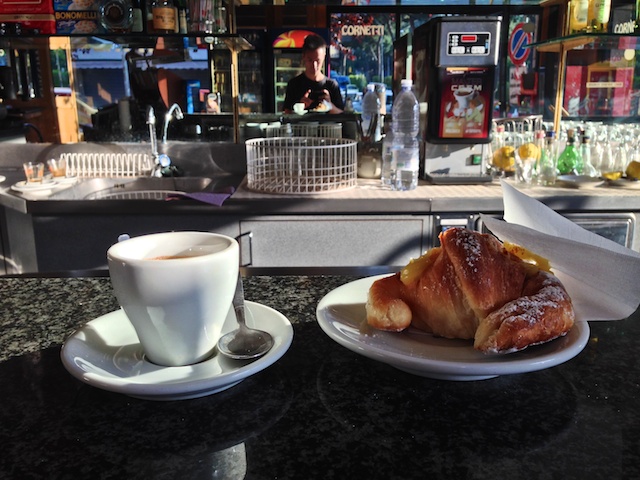 Went for a bunch of metro trips, wanted more metro sounds – there is this superbly spooky sound in the station just before the train arrives. Like a reversed ghost. Took some time to find a quiet station and grab it.
Then home, and spent most of the day editing sounds, and reviewing the footage. Quickly realized I need more video and needs some adjustments in shooting techniques. So I concentrated on sounds, I've started going into the music, and building instruments to perform it, which is a meditative but also tedious process. Lots of tiny cuts and forensic investigation of frequencies and patterns.
Spent maybe 4 hours today and got 2 instruments; the ghastly metro choir mentioned above, and a screamingly hilarious shabby bike instrument. The brakes on the Anzio bike were screaming like mad, so I recorded myself braking a bunch of times, pitch-corrected everything and built an instrument, every time I play it picks a different brake sample in key. Sounds great when played in a certain manner, but not sure I will find a use for it.
Here's the metro-arrival-choir and the bike-brakes.
And here's a picture of the bike.