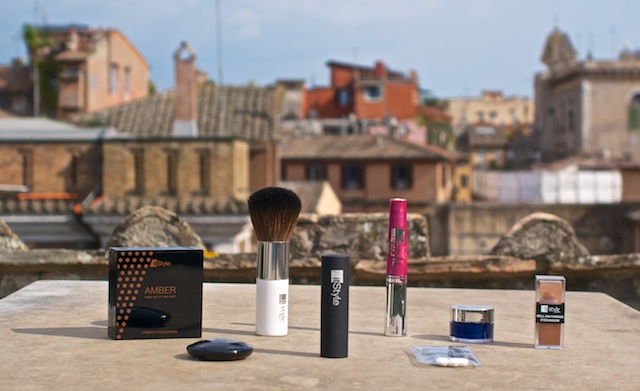 What is the sound of cosmetics? It's juicy bouncy poppy brushy wonderful!
Rome, day 19. I needed a sound to represent la bella figura, the focus on external beauty so appearant in Rome and Italian culture. With excellent advice from one of the other artists here, your correspondent immediately headed out on a life-threateningly dangerous expedition to a cosmetics store in the luxury district. Without any concern for personal safety or credit cards.
The super friendly ladies at the store was quick and happy to understand this most critical task, and with one of them we explored all kinds of mysterious objects and devices and tools. Wow there is so much. And so many elegant colors. When the others didn't have customers to attend, everybody helped out looking for interesting sounds, ideas, showing off techniques, they even turned off the techno in the store so we could listen for micro-sounds.
I got a great bunch of various … things.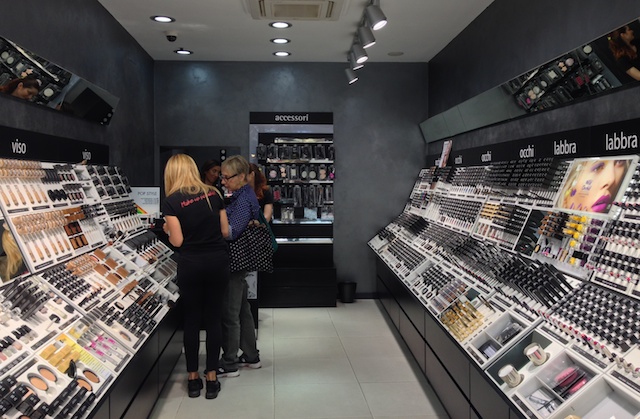 To terminate the suspense – your correspondent survived! Again! And returned safely with excellent material for investigating the sounds of beauty. I'm currently popping and clicking and brushing and tapping, and clearly the star so far is this EXCEPTIONALLY great lipstick: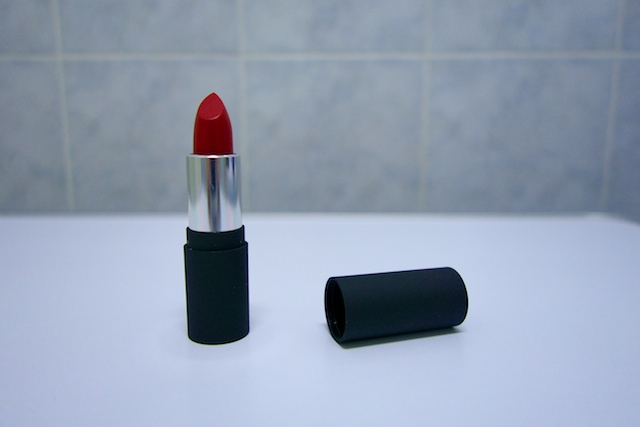 Not only does it look amazing, just listen to it!
This was EXACTLY the kind of sound I hoped to find. I simply recorded myself popping the lid (in the bathroom, of course) a great very many times. Pop pop pop pop pop. Then cut each pop out, create a simple sampler instrument, that whenever I hit a key on the keyboard, the sampler randomly picks one of the pops. This creates for a somewhat organic sound, it never gets static. And then I just throw notes at it. Lots of notes. Swarms of notes.
I think it sounds marvellous. Can't wait to dive into the rest.
I now have a make-up bag!