Midnight Elephant Cat
The first cat I met a few weeks ago in Anzio. It was late at night, a weekday. There was nobody out, eerily quiet, so I put my recorder in the middle of the street, and went up and down the street, over and over again, braking hard on my bike just by the recorder to capture the sound of screaming brakes.
After a while I notice there is a cat on a wall observing me, she must have sat there quiet a while. I keep doing a few more rounds, she just sits there, quietly. "What, is the human doing?"
When I am satisfied I pick up my recorder and glide over to her, asking what she thinks of the sound. She miaows approvingly, and purrs softly when I pet her. When I try to snap a picture, she ignores me of course, starts strolling along the wall, but stopping frequently to check on me and miaow, does she want me to follow?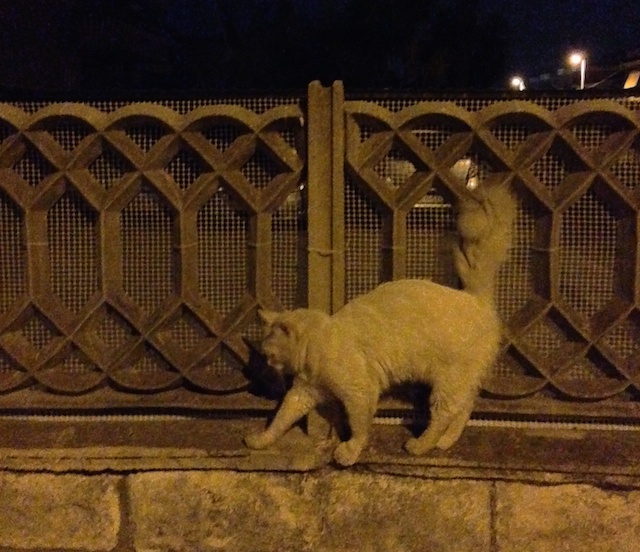 I glide slowly on my bike next to her down the street, we're just hanging out, chatting. Then she stops, rubs my leg and then slips in between a fence, leading down to a garage. With elephant grafitti.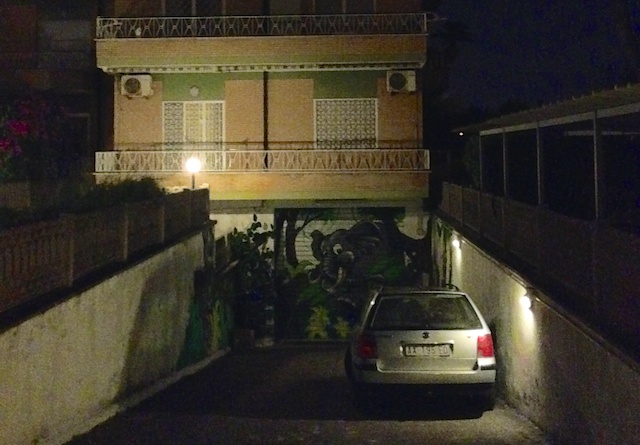 The decision to use elephants and street-art are settled.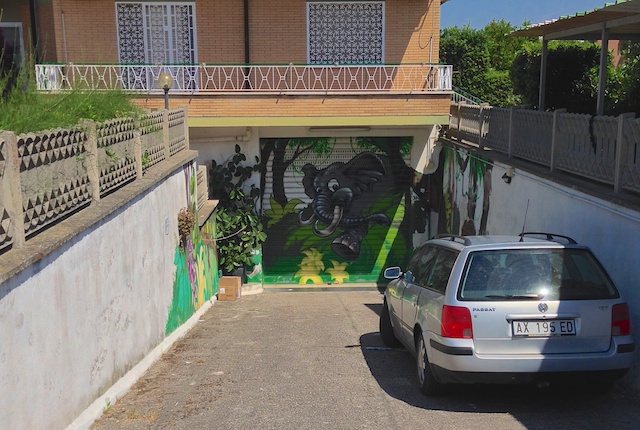 You Shall Not Pass Cat
The second cat I met before sunrise in a completely normal residential street in Trastevere. I was just roaming around, rounding a corner and there she sits.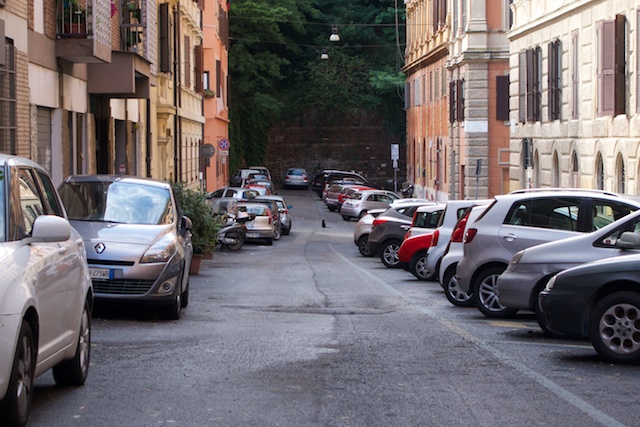 "Do not go this way."
Not wanting to disturb her majesty, I take another street, which leads me directly onto a beautiful fountain – in a really strange location – perfect for filming. And a clear indication that water fountains are approved.
Cannon Cat
The third cat, which I met today, acted as indicator of the best cannon place, and made sure I got the perfect cannon recording. I'm going to a different position every day at noon, to record the daily cannon shot. Today I got perfect takes, not far from the cannon – so the transient is very present -but also grabbing tons of marble reverberation from the buildings, and without any environment noise. Like, birds. Because, cat.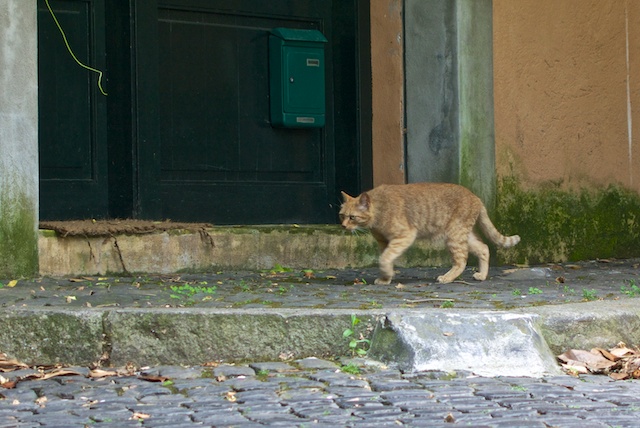 She appeared at once, sniffing out my strategically positioned recorders, approving of locations. She even hung around during recording, casually circling my position, hanging out, making sure nobody disturbed us.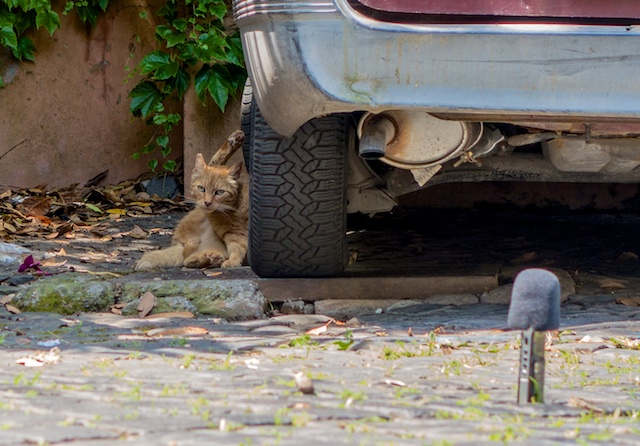 A lazy blink, slips under a car and is gone. Silent approval of cannon as a vital instrument.