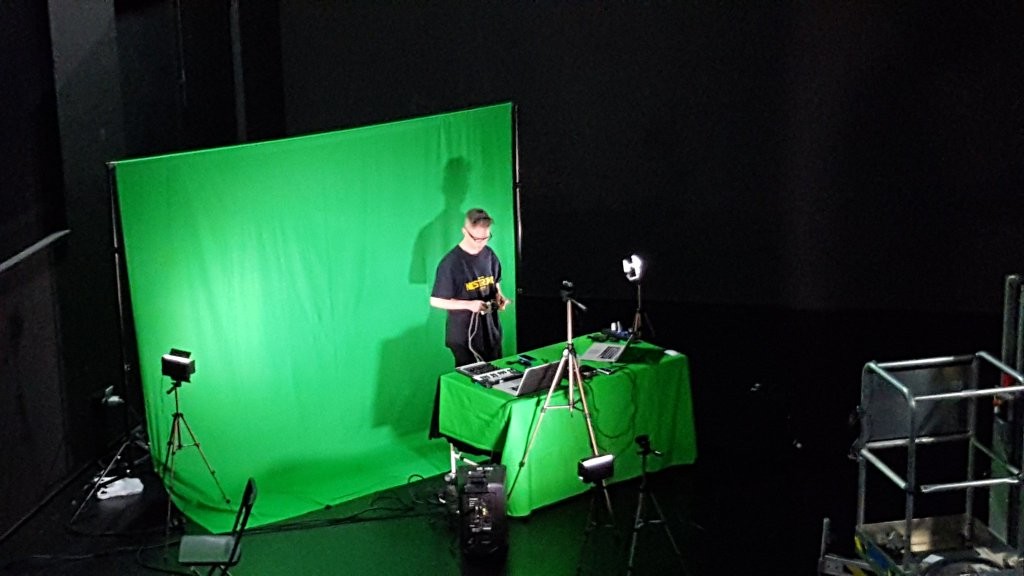 This week I'm at the marvellous Sala Hiroshima in Barcelona, creating the next version of There Is No Here, Here. A performance where I create the music videos for the songs, while performing the songs. A 30 second teaser!
Arrived Monday and did setup. The performance has to be tuned and balanced to each performance space. I'm getting better at doing this quickly. My goal is to be able to arrive somewhere and plug and play it. This time I'm working with new LED lighting sources, which took some time to find the right balance.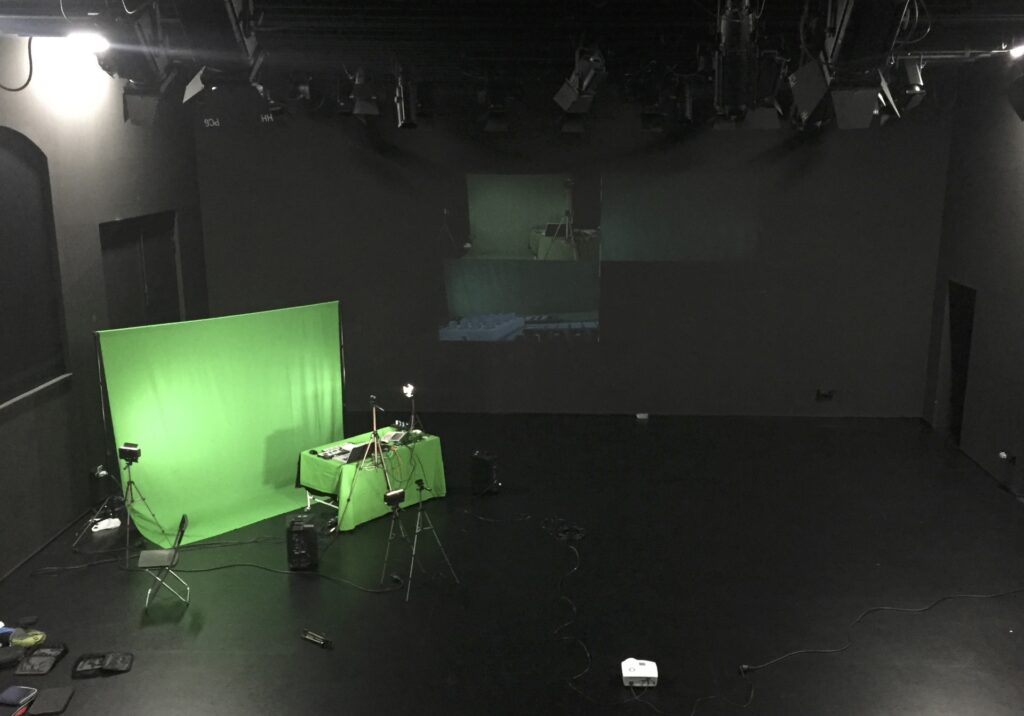 Today Tuesday was a technical run through and notes with long time collaborator and genius sensei Nuria Guiu Sagarra.
Also did interviews with Barcelona TV and radio.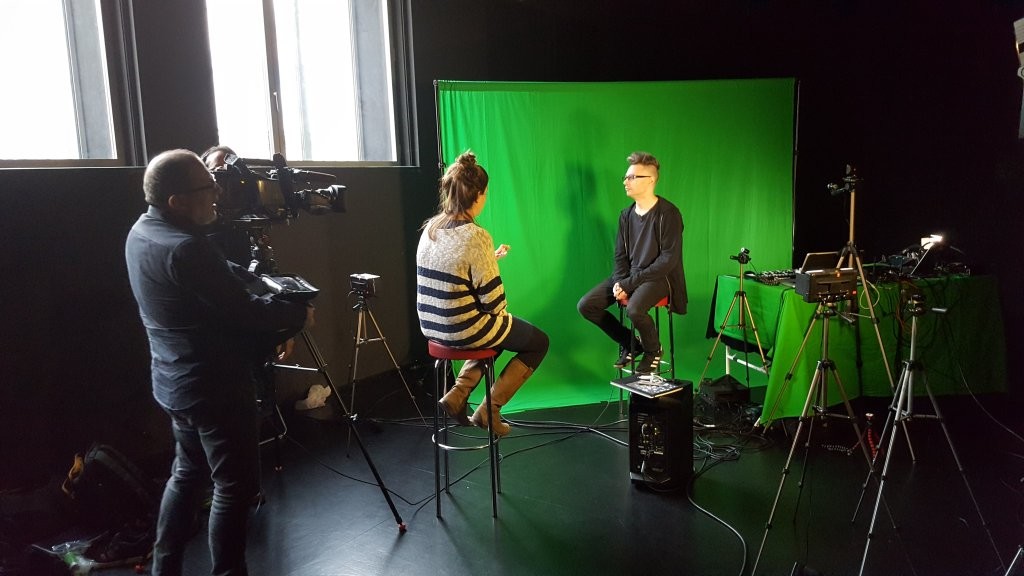 The TV team was super happy to do TV news inside a green-screen studio. The journalist even performed the video game level! She was running through the song and the music video, as she did the news segment, appearing in both at the same time.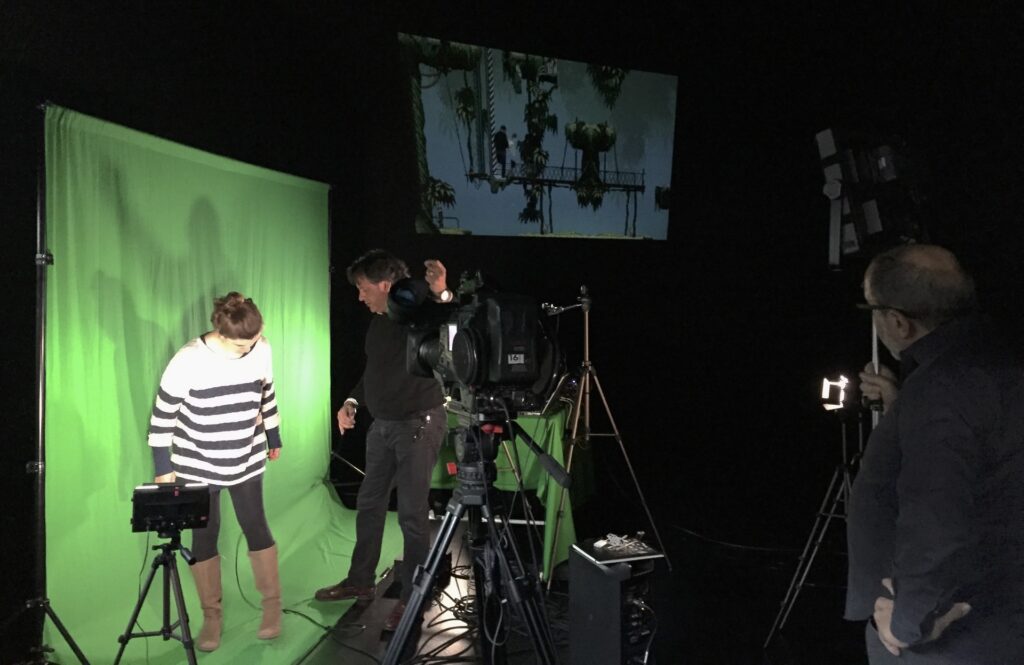 Wonderfully meta – it's news segment, about a performance, inside a video game reality, made from inside the video game, but also not. Where is the segment really made? Where is it seen? Why so much green?
The next few days I will develop, test, document and rehearse new "realities", to be performed Friday and Saturday at public performances.
(The interesting photos are by Cristina at Hiroshima. The others by me.)