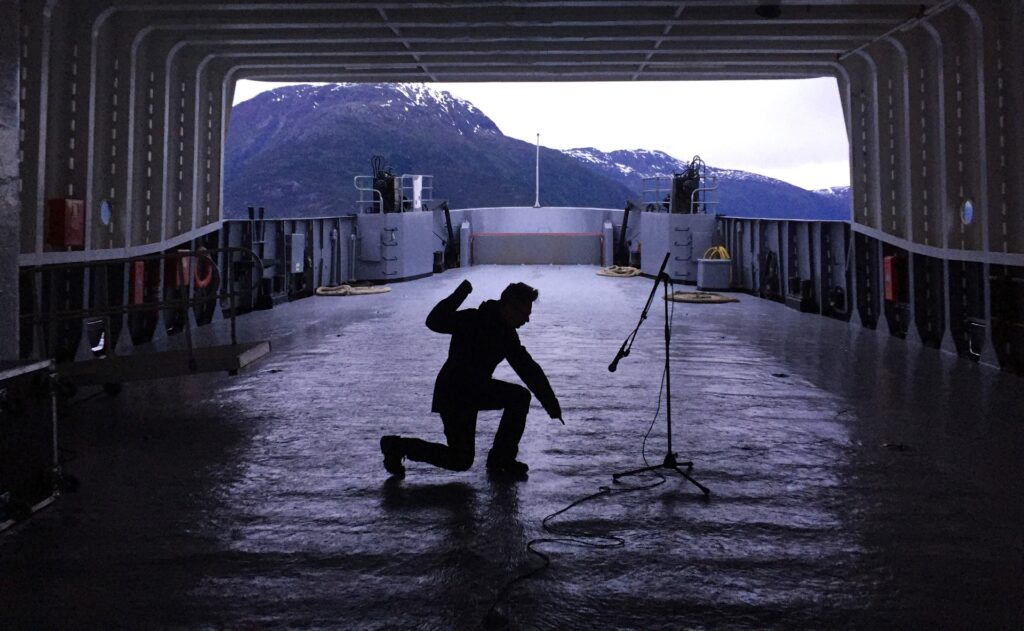 The Last Ferry (Hardingtokt) is a commissioned musical work using black metal, folk, electronica, performed live aboard a ferry. The ferry acts as the main instrument, as a sound source, as the stage and main character. The work was performed live by Annlaug Børsheim, Stig Lundblad-Sandbakk and Gisle Martens Meyer, about the M/F Hardingen during the Hardingtokt expedition in western Norwegian fjords, May/June 2017.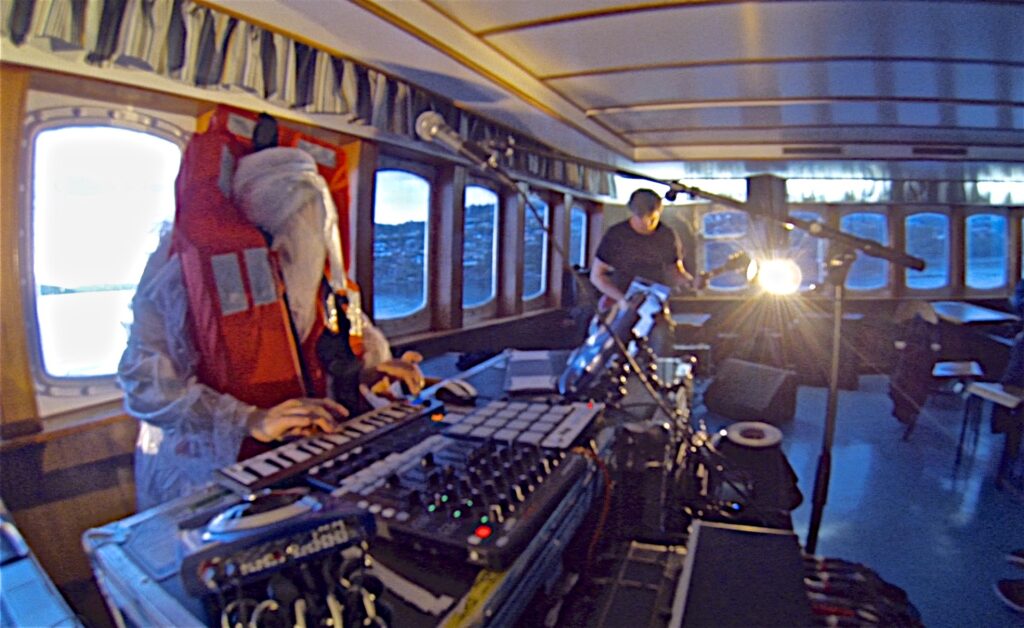 The work tells the story of a lone character, travelling on the last ferry crossing a fjord. The crossing takes a dark, introspective turn, while the ferry exits the fjord and disappears out to sea. The work investigates the ferry as medium of transport, not only crossing fjords and connecting roads, but also crossing and connecting humans, epochs, cultures and musical genres.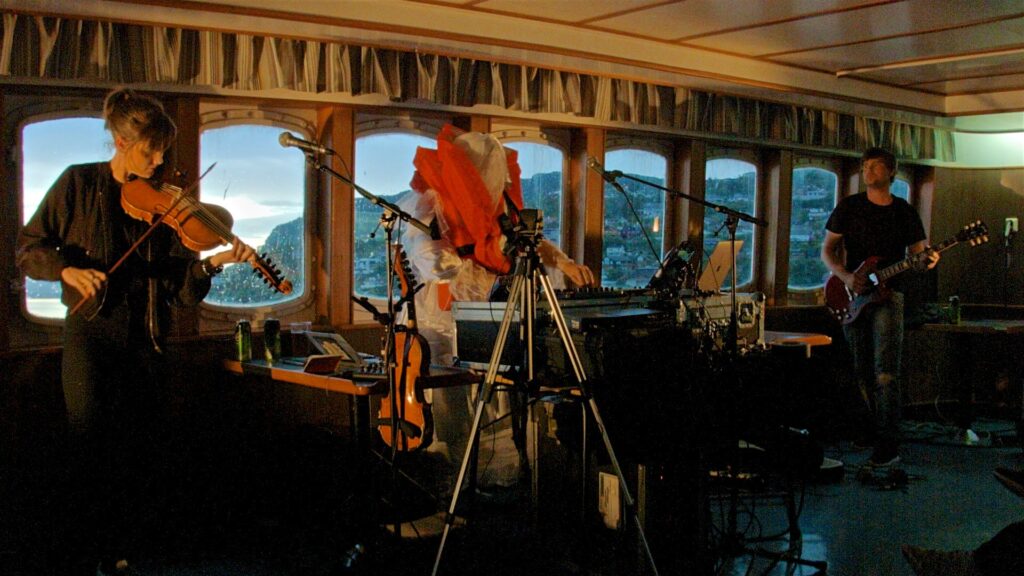 The music uses live, responsive digital instruments built from hundreds of samples and sounds from the ferry itself, combined with elements of Norwegian black metal, Norwegian folk music, contemporary sound-art, electronica and hiphop. The performance uses elements and material from greek mythology, Norwegian classical nationalist paintings and the massive architectural structures of oil-based economy; platforms, refineries, power plants.
The work was comissioned by Hardanger Åtgaum and funded by FFUK.