Elektronica, metal, world, urban, folk and pop music meets classic Norwegian cinema in an epic film-concert by Gisle Martens Meyer. Performed by Ugress, Krakow, 9 grader nord, Nasra Ali Omar and Annlaug Børsheim, the concert redefines classical national romanticism, through majestic landscapes and grand emotions radiating in the theatrical cinema darkness. The work premiered at Bergen International Film Festival in September 2019, to spectacular reviews.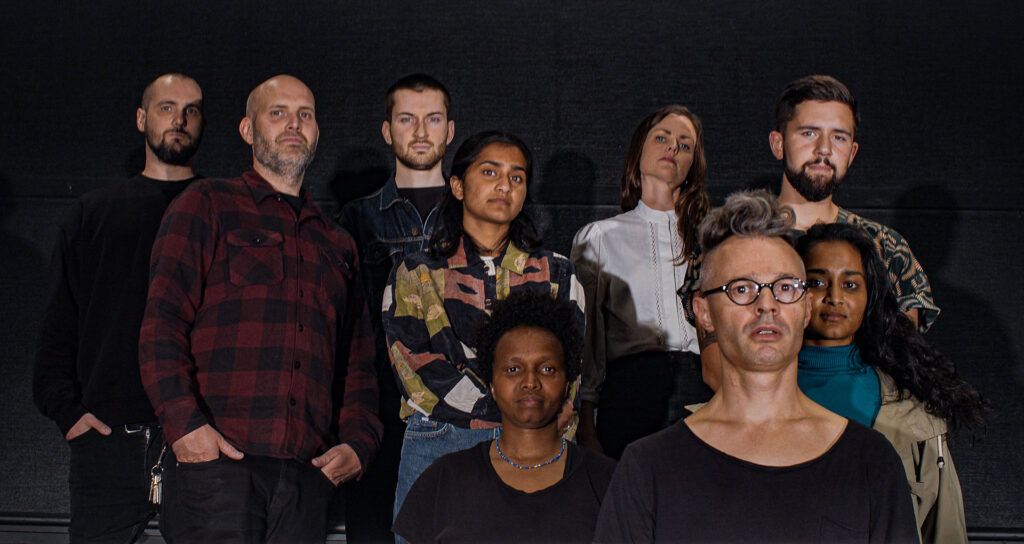 "Brudeferden i Hardanger", The Bridal Procession in Hardanger, is a milestone of Norwegian cinema from 1926 by Rasmus Breistein. The film started a wave of cinematic romantic classicism. The picture was shot on location in the wild landscape of the Hardangerfjord, and follows the life of western Norwegian woman Marit Skjølte. Hers is an epic and timeless story of sacrificing everything for love, only to meet cruel betrayal with life-long consequences. How do we avoid repeating the mistakes of others? Her challenges with love, family, class, poverty and emigration are set in a beautiful and dramatic Norwegian landscape, echoing the scope of quiet internal struggles, receiving rave reviews at the time: "The film absolutely captures the magnificent treasures of cultural traditions in the vast Hardanger landscapes."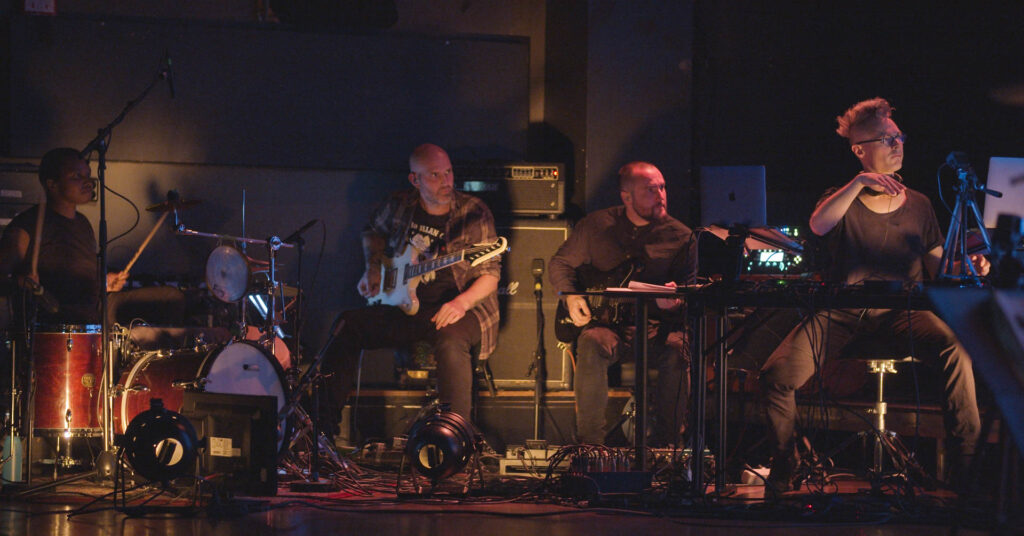 Cultural traditions are of course important elements of the film, but more interestingly – the story unfolds in the everyday life of rural Norwegians in a period where technological progress, class developments, emigration and urbanification redefined Norwegian culture. Now, almost a 100 years later we are again in a similar situation – the definition of "Norwegianness" shifts rapidly through migration, globalisation, climate change, EEA participation and an insistent, all-encompassing digital culture fueling an attention economy spanning both the globe and our every waking hour. We exist today as complex individuals in a global, connected and mediated reality, more than place-bound ethnic beings.
What is it then, to be Norwegian today? What is "Norwegian music" today, what is it to be a Norwegian artist, what do WE express? This project explores this topic through a living, multi-generational work, re-actualisating Norwegian cinema heritage, redefining classical romanticism, through an ensemble of contemporary artists from different genres and backgrounds, both contrasting and complementing traditional culture. The expression of each artist is wildly different, but they all are representative of Norwegian music in 2019, with a geographical connection to the western fjords of the original artwork.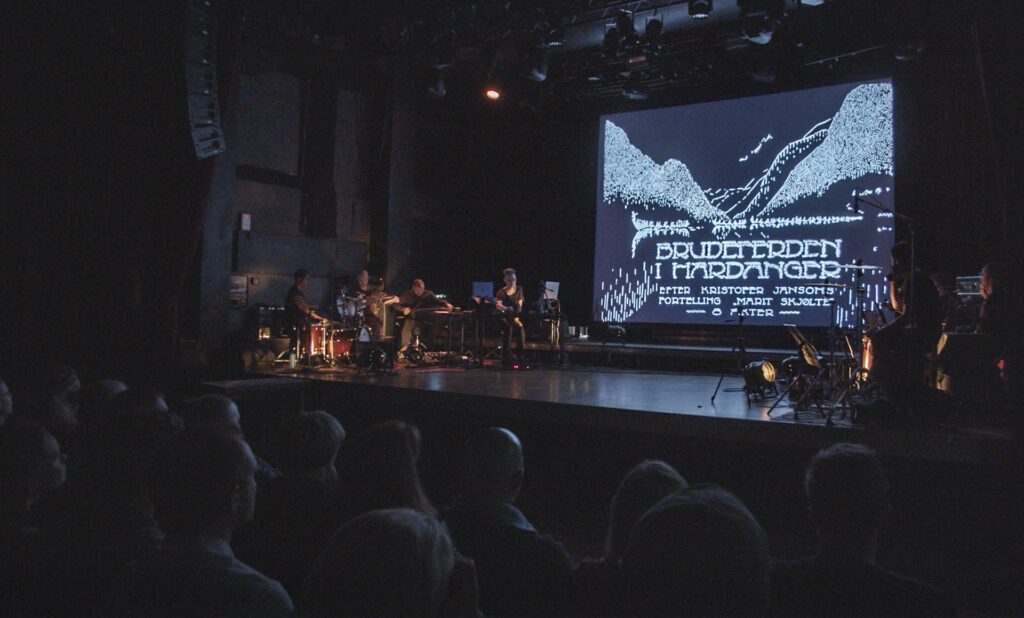 The film is shown as traditional on a huge screen in a cinema (or festival stages), with all performing artists on stage under the screen, performing live to the film. The audience experiences both the film, the music and the performance of the music, as a combined cinema and musical concert experience. The music consists both of composed and improvisational parts, creating a living, breathing score and unique experience that changes and responds to each performance.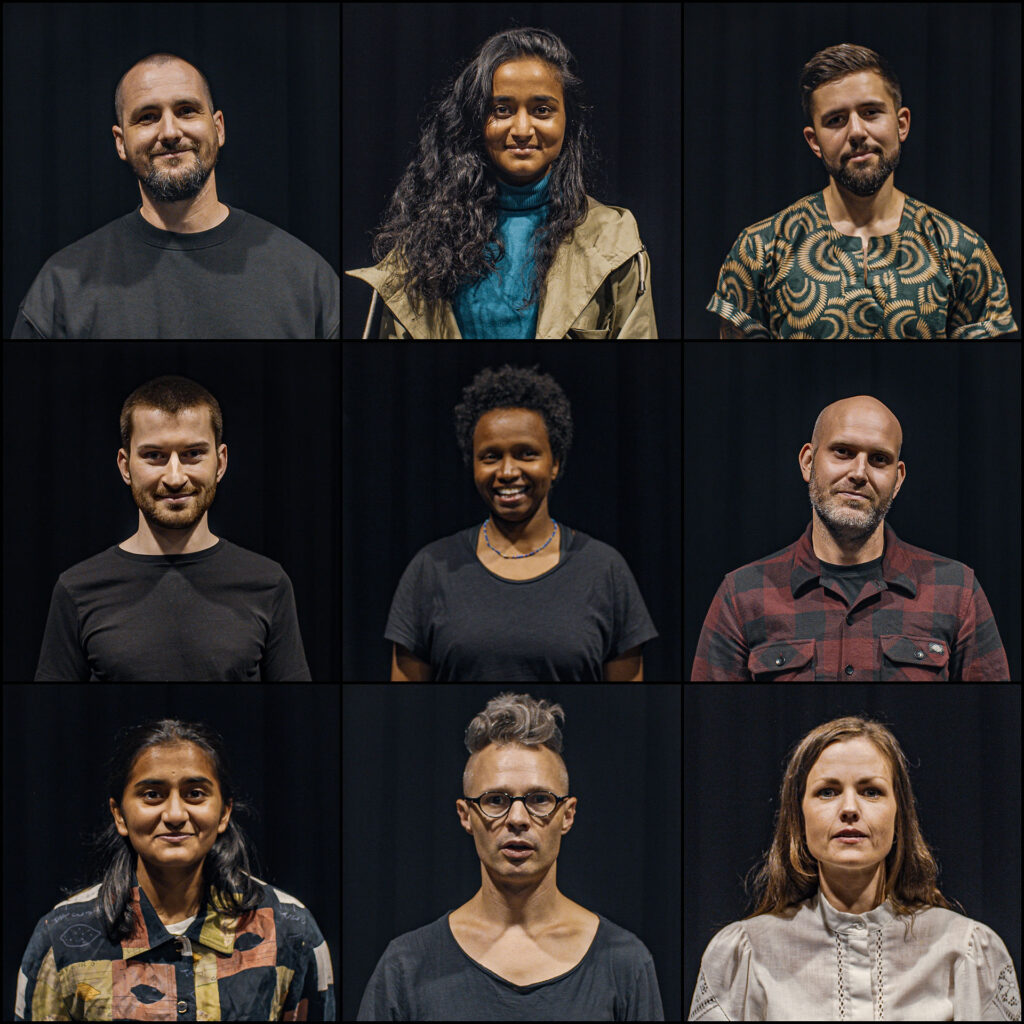 About the artists
Ugress (Gisle Martens Meyer) is a Bergen-born composer and media artist, who has won international awards for his work in music and new media in the European contemporary art field. Martens Meyer has been nominated for the Norwegian Emmys (Spellemannsprisen), the Oscars (Amanda) and the popular awards (Alarm) for his albums, his music videos, his work on film and TV series. He has previously had three commissions for music to silent films performed all over Europe, and have done several previous works with close ties to Western Norway: Works based on the artists Enslaved and Harald Sæverud for the Bergen International Festival, commissioned performances based on the fjords, the ferries and tractors for the  Norwegian Constitution 200th Anniversary 2014, and has created major works and productions with national institutions like BIT 20 Ensemble, Bergen Philharmonic Orchestra, Carte Blanche, BIT Teatergarasjen, The National Ballett, NRK National Broadcaster Orchestra, Concerts Norway and Stavanger Concert Hall.
Krakow (Kjartan Grønhaug, guitar, and René Misje, guitar) is a Bergen-based stoner doom metal / post rock band with wide musical and live improvisational sound design skills, with a long experience from album and tour activities throughout Europe. Grønhaug and Misje are also active as teachers, researchers and administrative leaders in the Bergen music community.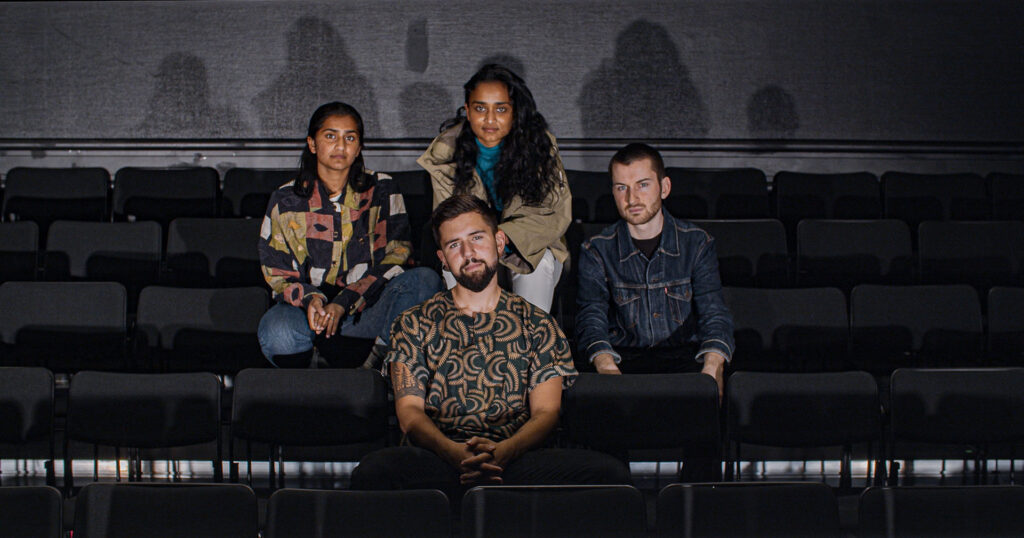 9 grader nord (Mira Thiruchelvam, vocal, bamboo flute, guitar, Dipha Thiruchelvam, vocal, bamboo flute, guitar, Jakob Sønnesyn, bass, Jakob Sisselson Hamre, percussion) is an world prog band from Bergen that has attracted a great deal of attention with its distinctive, wide expression, from Tamil people to urban pop. The band has already won several awards and scholarships in its young career, from Bergenfest, NOPA and the Norwegian Music Council, and released their first full length album Jaffna to rave reviews in late 2019.
Nasra Ali Omar (drums, percussion, effects) is a Norwegian electronic artist and percussionist, active with her own solo projects and a wide range of international collaborations in various genres such as world, electronica and pop. Metropolis, Kitchen Revolution Band, Para Fin, Vocal North, Nasra & Gaute, VigenNu. Ali Omar and Martens Meyer have a long working relationship, with extensive touring with Ugress and collaboration on several silent film projects.
Annlaug Børsheim (Hardanger fiddle, violin, traditional song, effects) is a west-Norwegian musician with roots in traditional Norwegian folk music especially focused on western Norway. She has a modern and electronic approach to using amplifiers, effects and guitar pedals to expand the expressions of the Hardanger fiddle and her own voice. Børsheim and Martens Meyer have previously collaborated on the folk-metal electronica project "The Last Ferry".
Referanser og linker 
Brudeferden i Hardanger, collection of contemporary articles (Norwegian)
Brudeferden i Hardanger, Norwegian Film Archive (Norwegian)
Cinemateket USF, commissioner
Ugress, official artist website
Gisle Martens Meyer, official composer website
Krakow, Facebook
9 grader nord, Facebook
Nasra Ali Omar, official website
Annlaug Børsheim, official website