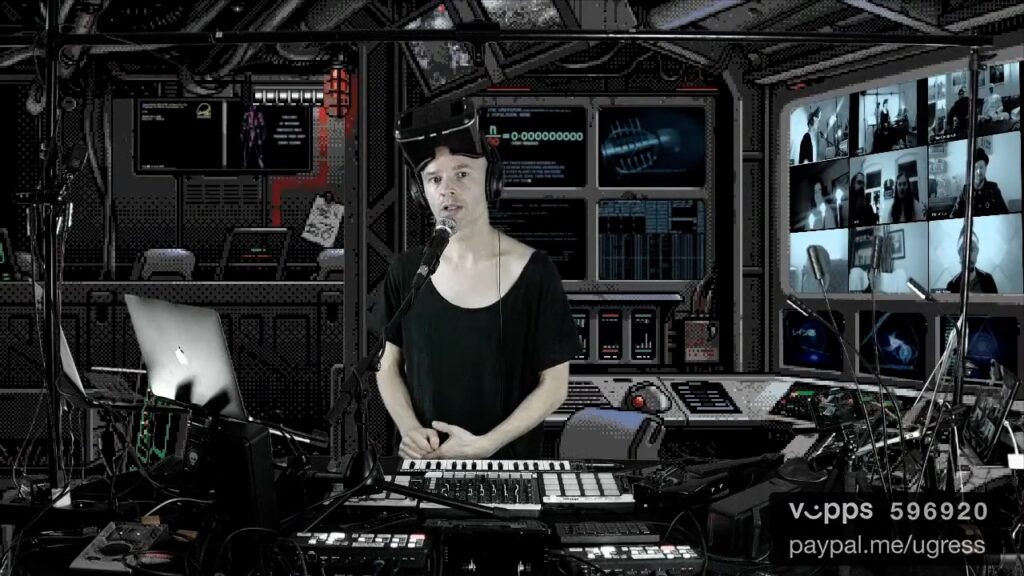 Due to covid-19, all of my current and upcoming projects are on hold and postponed until post-plague. In the meantime, I'm focusing 100% on streaming regularly live with my main project Ugress. Every month I'm creating a brand new songs, live music videos and mad sonic experiments live on  ugress.com, Youtube, Twitch and Facebook.
Postponed project schedules
Skugghug, the media-work based on the sound of extinction, is currently postponed with a tentative premiere in spring 2022.
Brudeferden i Hardanger, new music to classic Norwegian silent film with a super-band of Norwegian artists, had just started touring when the pandemic hit. This project will resume touring festivals once large cultural events are operational again.
Nebular Spool, music from a post-apocalyptic future without humans, is somewhat active with music and video releases, but live performances is postponed until 2022.